Linear Screed Drain with Floor or Wall Option
Our most popular linear drain for use on a solid floor is the linear screed drain. At a market leading height of only 55mm from the base to the top of the trough, it is ideal for the modern shallow methods of construction today. Incorporating the new Lo-Seal waterless trap that wont dry out when it is not in use regularly, the drain comes with a lifetime guarantee. It is available with up to three traps to cope with the largest of flow rates and comes in a choice of stylish grill finishes. The Linear Screed Drain also comes with a Wall Drain option, which has been designed with the grill positioned flush against the shower wall, to give a sleek and unobtrusive finish.
Total height of only 55mm (including the trap)
Waterless trap
Highly flexible 360° rotatable waste outlet
Flow rates achievable of up to 70 L/min
Height adjustable grill
Bespoke design available
Lifetime Guarantee
Clever design ensures easy cleaning and maintenance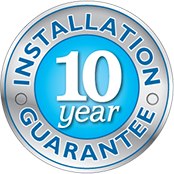 The Linear Screed Drain can be installed with a floor or wall grill and is available in fifteen standard lengths:
| | | | |
| --- | --- | --- | --- |
| 600mm | 1000mm | 1400mm | 1800mm |
| 700mm | 1100mm | 1500mm | 1900mm |
| 800mm | 1200mm | 1600mm | 2000mm |
| 900mm | 1300mm | 1700mm | |
In addition, bespoke grills can be manufactured and delivered to site within 3-4 days using our

 NEW Bespoke Drain Service.
The grills are available in the following finishes to suit your wetroom installation:
| | |
| --- | --- |
| Type A | Solid |
| Type B | Oblong Slotted |
| Type C | Contemporary Square Holes |
| Type S8 | Stone-Infill, Suits 6-8mm stone thickness |
| Type S12 | Stone-Infill, Suits 10-12mm stone thickness |
| Type S20 | Stone-Infill, Suits 18-20mm stone thickness |
| Type F | Frameless |
For Full product specifications, please contact our team at info@wetroomsuk.co.uk
A NEW Fast Track Bespoke Drain Service
Having worked with house developers for many years, we understand that one of their biggest frustrations when installing wetrooms is having to compromise on the design of wetroom in order to meet installation deadlines. House builders are often forced to order a standard length wetroom drain rather than wait three weeks for a bespoke drain to be manufactured.
Our new Fast Track Service cuts the manufacturing time to 2-3 days, giving housebuilders the flexibility of ordering stunning, wall to wall drains in up to 2000mm lengths and having them delivered to site within 3-4 days of placing the order.